If you have a child who uses social media, you probably know about Snapchat. The photo-sharing app is one of the more popular apps among younger internet users. But a recent update has many parents worried about the safety of their children who use the app. Should you be concerned? Take a look at what you should know about Snapchat's new Snap Map.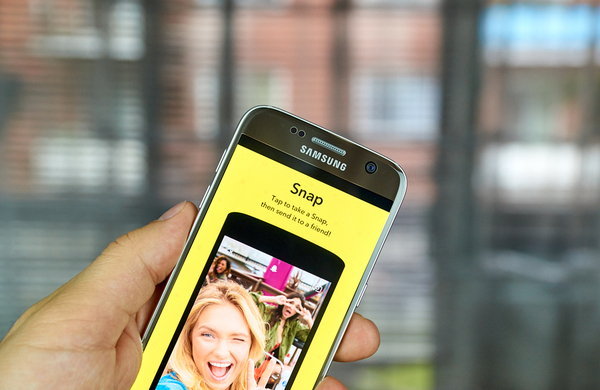 What Is It?
Snapchat's new feature Snap Map allows users to share their location on a map that can be seen by the user's contacts. The map pinpoints a user's exact location at the time.
The idea is to allow multiple users to share their own pictures at the same event and to allow users to show where they are and what they're doing at any time.
What's Wrong With Snap Maps?
Snap Maps was undoubtedly designed to be a fun enhancement to the app. However, there are always safety concerns to think about when it comes to location sharing, especially for children. Using pictures in conjunction with places on the map, it can be easy for anyone who can see your child's map to get a picture of their routine, schedule, and probably their location, not to mention that it could allow one user to track another in real time.
That leaves open the possibility that a predator, stalker, or bully could locate your child no matter where they happen to be. This is a serious concern.
What Can You Do?
It's important to talk to your child about the steps they can take to protect their privacy and avoid broadcasting their location. Snap Maps is by default set to ghost mode, which means that the user's location is not updated or shown on the map. In order to show their location, your child has to turn the feature on (they can choose to show their location to all of their friends or to only a select group of friends) and the device's location services must be turned on. Your child can avoid revealing their location by leaving the app in ghost mode or turning off location settings on the device.
There's no way for users who aren't friends with your child on Snapchat to see their location, but it's important to also talk to your child about being careful about who they choose to friend on the app, especially if they plan to use the Snap Maps feature at some point. Remind them that they can set the feature to show their location to only some friends (for example, their parents) and that they can remove other users from their contacts if someone makes them uncomfortable. Depending on your child's age and other factors, you may want to monitor who they connect with on Snapchat.
Parental Monitoring Software can help you keep your child safe by allowing you to monitor who they're connecting with, what apps they're using, and how those apps are being used. To find out how parental monitoring software can help you protect your child, get our free trial.