Highlights:
Major museums can offer kids an important source of art information from anywhere.
Teens who are looking for online creative outlets might enjoy online drawing or coloring sites.
Educational videos can be useful and give kids a lot of ideas about art.
The teenage years are often when kids discover a creative outlet that speaks to them. For some teens, it's music. For others, it's writing. And for some, it's art.
As a parent, unless you happen to be an artist or art expert yourself, it's hard to be much help to a kid who wants to become more adept at their craft. In fact, even if you are an artist, this can be difficult. A sculptor might be limited in what they can teach a kid who wants to draw comics, for example.
Fortunately, though, today's kids have access to loads of resources via the internet. Take a look at some of the sites we've found that will help artistic teens develop their skills and indulge their creativity.
The National Gallery of Art
If you're looking for a site that allows you to guide your child's art education, you can't do better than the National Gallery of Art. It has amazing resources for parents and children, including lesson plans for all ages that encompass not just artwork and art history, but intersections of art with math, science, and languages.
It also has extra resources geared especially to parents teaching their children during the pandemic. Look for at-home art-making challenges, artwork that supports emotional wellness, and artwork that helps spark conversation about social justice issues.
They also offer a free iPad app that allows kids to make their own art and share it with friends. The site also has videos that will help aspiring artists learn to do things like sketching.
Scrap Coloring
Serious art may not be the draw for all teens at all times. A teen might not be a great artist, or they may not not feel like putting effort into great art at the moment. When they're looking for something creative yet calming to do, a site like Scrap Coloring can shine.
Whether it's a way for a less-artistic kid to indulge their colorful and creative side, or a way for a more artistic kid to just relax and do something simple and fun, they can enjoy the digital coloring pages on Scrap Coloring. Kids can search through and customize the digital coloring pages, giving them more freedom than they would with ordinary printable pages.
Bonomo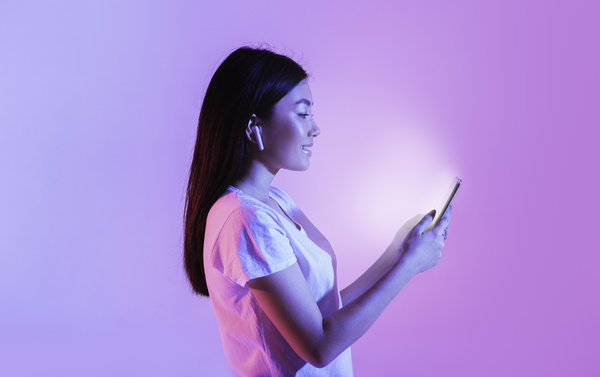 If your teen is interested in digital drawing, Bonomo might be just what they're looking for. Teens can visit it on the website or download it onto an iPad or iPhone. It boasts a variety of different tools that can be used for drawing, and it's a terrific site for teens who are interested in trying their hands at abstract art. It's perfect for experimentation and gives your teen something very different to try.
The Metropolitan Museum of Art
At the Metropolitan Museum of Art website, your child can read articles about artwork and the art world, take virtual tours of the museum's artwork, study art history, connect stories to pieces of artwork, and get prompts for hands-on projects that they can do at home.
The Met is a well-known museum that any young artist might dream of visiting in person. Even if that isn't possible right now, the museum offers enough resources online that young artists can stimulate their creative leanings and satisfy their intellectual curiosity from anywhere they happen to be.
WatchKnowLearn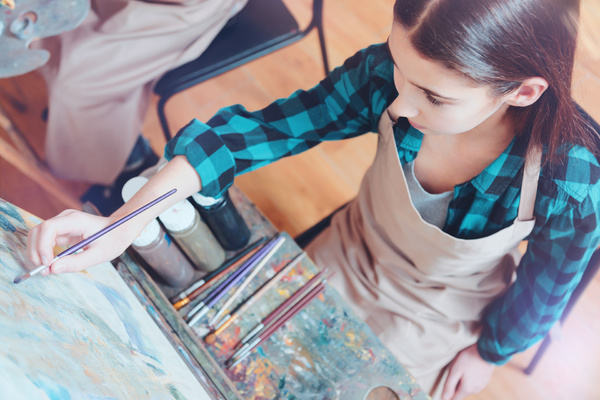 WatchKnowLearn.org is a site that hosts and organizes educational videos on all kinds of topics, not just art. But under the "arts" section, you can find subheadings for the elements of art, visual arts history, and visual arts instructions.
That means that your teen can head here to learn about the principles of logo design, the evolution of watercolor, and what the backstory of color theory is as well as how to make a 3-D glitter shadow box. That's a lot of information in one place.
There are videos for kids in all age groups, so whether your budding artist is a pre-teen or getting ready to start college, they should be able to find something that interests them and fuels their artistic fires.
Art for Kids Hub
Art for Kids Hub is another site that offers kids a way to find art videos. Many of them are drawing videos, but if you're looking for a place to find videos about origami and painting, this is an option for you, too.
They have art lessons on their YouTube channel and also on YouTube Kids. They also offer videos on their own website, which can be a more distraction-free setting. All of these options are free, although there are ads.
But they also offer ArtforKidsHub.tv, which allows you to become a paid member and watch videos, including exclusive member instruction videos, without ads and on mobile apps for Android and iTunes.
The Joys of Exploration
There are unlimited possibilities on the internet for creative kids who crave more information and resources about the art world but don't otherwise have access to quality resources. As the parent of a teen, one of the best things you can do for them is help them to find the resources they need to channel their energy and develop their talents and interests.
Keeping an eye on your child's web history and mobile phone activity helps to ensure that they're observing healthy tech habits while they learn. To find out more about how it works, get our free trial.