There are lots of think pieces and opinions on when a child gets a smartphone or other type of mobile device. Some argue for a particular age, while others focus more on a child's maturity level and the family's needs. Some advocate starting out with a tablet or a flip phone instead of a smartphone. But the reality is, at some point, you're probably going to decide it's in your child's best interest to have a mobile device.
Then, the question of which apps are appropriate for a child's first mobile device will arise. Take a look at some suggestions.
Social Media Apps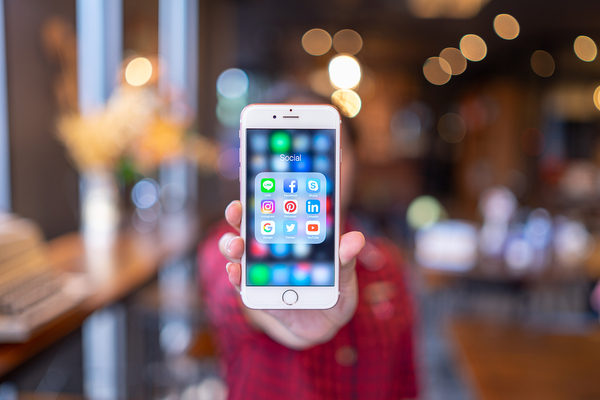 Social media for kids is probably at least as controversial as the devices that social media apps are used on. Should your kids have social media apps? It depends.
Social media can be a double-edged sword. Despite the publicized problems with it, it's good at connecting users with people who share similar interests, which can help a shy kid find new friends. It's also a useful networking tool for adults, which means that by some point in their teens, ambitious kids will probably want to at least begin learning how to use it as a tool that can help them professionally in the future. On top of all that, social media can just be good fun.
If your child is under the age of 13, they probably can't join the most popular social media sites, like Facebook or Twitter, without breaking the TOS. So you can probably skip those when setting up a device for a younger child. But there are some kid-friendly alternatives.
If your new mobile device user is longing for social media, try Spotlight, an app that mimics Instagram in that users can share pictures and decorate them with stickers and emojis, but that's designed to be safe for children to use and keep parents updated on their activity. Other choices include KidzWorld, a site that offers moderated chat rooms so that kids have a safe place to hang out and interact online, and Gromsocial, an app designed "for kids, by kids," that lets users create avatars, share images and videos and help each other out with homework.
Educational Apps
You may be getting your child a mobile device because you recognize their potential as educational tools. In fact, many teachers are starting to incorporate mobile devices into their classrooms and course content. Even children who aren't all that interested in their homework might be interested in one of the game-like educational apps.
Are you looking to give your child a leg up in the in-demand world of STEM? Try Box Island, a computer science game app that will keep kids busy and teach them to code.
Does your child groan whenever they're assigned more math homework? Marble Math helps reinforce the math skills your child is learning in a way that's designed to be fun and engaging.
Kids of all ages can also enjoy Duolingo, a language learning app that offers a wide variety of different languages to choose from. Your child can choose from common second languages like French, Spanish, or Mandarin Chinese, more exotic languages like Navajo, Hawaiian, or Esperanto, or even fun fictional languages like Klingon and High Valyrian.
Streaming Apps
If you're planning on a family road trip, streaming apps that let your kids watch what they like on their own devices can eliminate backseat arguments between siblings and save a lot of headaches for parents. Even if you don't like to let your kids watch a lot of television, these types of apps can be lifesavers in situations where boredom is a real concern.
Most of the mainstream video streaming apps, such as Hulu and Netflix, offer the option to set up a kid's profile with certain content restrictions that can prevent your kids from seeing anything that's too intense for them.
Disney's new streaming app, Disney+ offers a treasure trove of child-friendly content, including many of the movies that you yourself loved as a child and want to introduce to your own children. If you prefer live TV, Sling offers an array of kid-centric channels and a cloud DVR option that can allow your children to watch on their own schedule.
Security Apps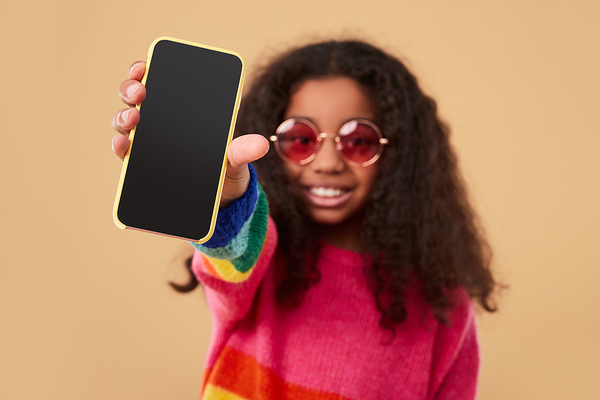 Of course, you may be most concerned with making sure that your child is using their device safely and that they're protected from cyberbullying and online predators. That's where parental monitoring software comes in.
Parental monitoring services offer apps that can be installed on your child's phone and that will help keep you informed about their activities so that you can keep them safe. A parental monitoring app can allow you to see your child's text messages and IMs, check their call logs, see the pictures and videos that they store and share, give approval for apps that they want to download, verify their location, and more.
Both Android and Apple mobile devices offer some form of parenting controls on their devices – something that you'll definitely want to take the time to set up before handing the new device over to your child. However, the standard parental controls may not be enough for your needs. Paying for parental monitoring software can mean the difference between getting a general idea of your child's location when you check the GPS monitoring and getting the exact address where your child is at, for example.
A comprehensive parental monitoring package may also be able to allow you to receive screenshots of your child's activity, check their web history, and see deleted texts.
If you want to learn more about parental monitoring software and how it can help keep your children safer online, get our free trial.