Highlights
Teens are using dating apps designed for them but also apps created for adults, sometimes falsifying their birth dates. 
Dating apps are generally unsafe for teens, allowing them to connect with others who may be lying about their ages, including sexual predators.
Parents should talk with their teens about the dangers of meeting people online and setting up meetings with strangers.
Parents may want to consider parental monitoring software to keep their teens safe online.
The Dangers of Dating Apps
For parents of teenagers, dating is a boogeyman that they expect to have to deal with eventually. But the parents of today's teenagers don't just have to worry about their teen meeting someone at school or in the neighborhood and bringing them home to meet the parents. They have to worry that their teen will meet someone online – someone who may or may not be similar in age – and start dating them, potentially without introducing that love interest to the parents.
In some cases, teens may be using the same apps that adults use to meet significant others, like Tinder. But what may be even scarier to parents is that many apps that teens use for dating don't necessarily look like dating apps. Your teens could be using apps to meet and "hook up" that their parents don't even know about. Take a look at some of the apps that teenagers are using to meet up with romantic interests and learn what you need to know about them.
Meetme
Meetme is an app or site that is intended to be used by children who are 17 and up. But there's no age verification, so younger users can just sign up with a fake birth date and pretend to be older, and older users can also pretend to be younger.
Meetme is associated with a similar site, Skout, which is advertised as a "flirting" site and that also has no age verification, so people of any age can sign up and pretend to be a different age, and profiles can be shared between the two sites.
Meetme allows users to post and watch live streams, chat with local users, and send other users gifts that cost real money. Teens may say that they're using the app just to meet other local teens for friendship, but several years ago the app was sued for its lax protections that allowed predators access to teenagers.
Kik
The Kik app is a little bit of everything. Users can share memes and images, send messages, and text each other – all for free, and without even needing to enter a valid phone number. It's open to children 13 and up, and the user base is a mix of teenagers and adults without much protection to keep the two separated.
Not only is Kik easy to use as a dating site, but it's also used to buy and sell drugs. There's no age verification, and because users often link their Kik profiles to their social media, it's often easy to link a Kik profile to a real person and find out important information about them. Not only does the site host a lot of mature content that's not for children, but it has also been caught hosting the kind of material that's not appropriate for anyone, like child porn. But to parents, Kik often looks like just another social media app, and they don't realize the problems with it until it's too late.
Yubo
Yubo is often billed as Tinder for Teens, so teens signing up for it don't have any illusions about what they're after. Yubo is open to children ages 13 and up, but as with other apps, Yubo has no age verification process, so it's easy for someone to pretend to be older than they are when they sign up.
Yubo uses location-sharing, so users can swipe right on the profile of someone they like who lives in their area to be matched with that user. Yubo also enables interaction through live streaming. In theory, adults and children use separate parts of the site, but it's easy enough for users to submit fake information to interact with whomever they like.
Tinder
Parents think of Tinder as an adult app, so it often doesn't occur to them that their teens might be using it. But the truth is, it's easy enough for a teen to sign up for Tinder while pretending to be an adult. Tinder offers profiles from ages 18 and up, and it does ask for a Facebook account or phone number for registration. But a younger teen could submit a phone number or fake Facebook account and a picture of themselves claiming to be 18, and it would be hard to tell the difference. This would allow them to connect with and meet older men.
Spotafriend
Spotafriend specifically tells users (and parents) that it's not a teen dating app. The problem with that is that the app behaves exactly like a teen dating app. It uses GPS location services to match people who are geographically close. Users swipe on the profile to indicate that they are or are not interested in a person. And the site contains "more than just a friend" content aimed at giving teens dating advice. Even if the makers of the app originally intended it to be a way to meet friends and not dates, there's no question that teens use the site as a dating site.
Spotafriend is technically only open to teens 17 or older, but there's no age-verification of this site either, so anyone can conceivably sign up with a fake birth date and meet up with anyone they choose.
What Can Parents Do?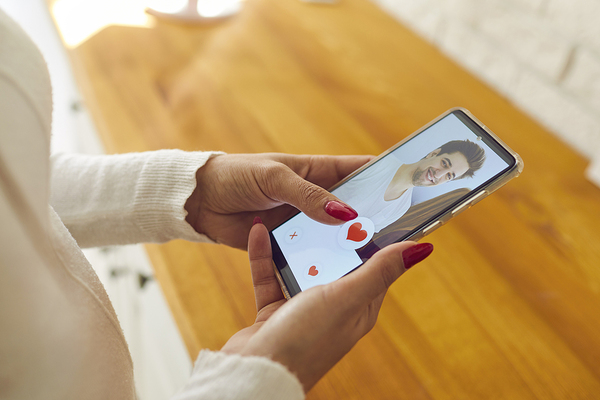 There are safe ways to meet people and date and there are less safe ways to meet people and date. You probably can't stop your teen from dating, but you definitely want them to exercise caution. It's important to talk to your teen about the potential dangers of dating apps and meeting romantic partners online – especially the possibility that someone claiming to be a teen online might not be.
Parental monitoring software can also help keep teens safe. With parental monitoring software, you can tell if your teen has downloaded or used an app that you've asked them not to use or check to make sure that they're using allowed apps in safe ways. To find out more about how parental monitoring software can help you protect your family, get our free trial.