Would your teen ever send a sexually suggestive picture of themselves via text or social media? If your teen received an explicit picture from someone else, would they share it publicly or send it to others? Most parents would like to believe that the answer to both of these questions is no, but sexting and revenge porn is a more common problem among teenagers than parents would like to believe. Here's what you need to know about revenge porn and your teen.
What is Revenge Porn?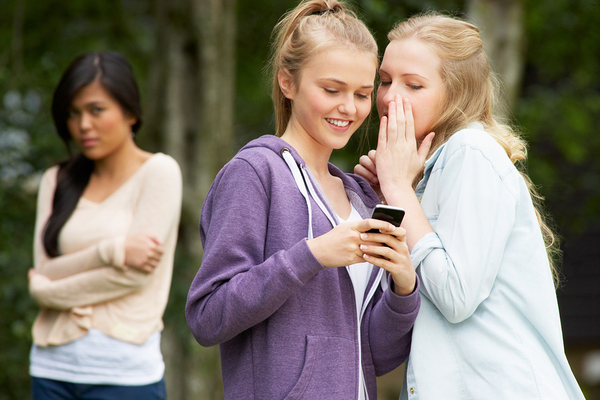 Revenge porn is the term for what happens when one person circulates or publicly shares sexually explicit images or video of another person. While these pictures could be taken in person, they are often acquired by sexting – sharing nude or sexually explicit images by text or social media.
As the name suggests, revenge porn is often motivated by anger and a desire to get back at the person who is depicted in the images. For example, a romantic partner might share such images after being dumped, or a prospective romantic partner might share them after being rejected. The intent is often to embarrass the victim and damage their reputation among their peers.
How Common is Revenge Porn?
To understand how common revenge porn is, it helps to first understand how common sexting is. Around 22% of teen girls and 18% of teen boys have sent nude or semi-nude images. About 40% of teenagers send sexually explicit messages or make sexually explicit posts online. Teenagers who send these images and messages report doing it as a joke, in order to feel sexy, or because someone pressured them.
About 17% of teenagers who receive a sext will share it with another person. Among that number, more than half will share the image with not just one person, but multiple people.
What Can Be Done About Revenge Porn?
When teenagers realize that their sexually explicit images are being shared without their consent, it can be hard for them to know what to do. Although state laws vary, there often is recourse for victims of revenge porn. States like California have made the practice illegal, and a person distributing such images can be prosecuted. If your teenager took the images themselves, they own the copyright to the pictures or videos and they can use that to have search engines like Google remove the images due to copyright violations.
Keep in mind that these laws that provide relief to teens who are revenge porn victims can have serious consequences for teens who share explicit images, and even for those who re-share images sent to them by some third-party. It's important to talk candidly with your teens not only about the dangers of sending explicit images of themselves but about the potential consequences of sharing images of others. Not only is it morally wrong to share someone else's sexually explicit photos without their consent, it could be a criminal offense that could derail your teen's future.
Parental monitoring software can help you keep track of the kind of messages and posts your teens are sending and may help you prevent sexting and revenge porn before it can get out of control. To see for yourself how it works, get our free trial.