Highlights:
Homeschooling requires more work than doing public school assignments at home.
Khan Academy provides a wide range of flexible homeschool courses in one place.
TED-Ed provides a way to get your teens excited and inspired with interactive lessons.
Coursera is a great option for advanced students and those who have interests beyond high school offerings.
Over the course of the COVID-19 pandemic, many families who may not have previously thought of homeschooling have had to give it a try. Many teens simply switched to doing the same school assignments at home and are excited to return to school as soon as possible. Others liked learning at home so much that they want to switch to it permanently.
Homeschooling is a different proposition from taking public or private school classes remotely from home. When your student is no longer enrolled in a public or private school, you as a parent are responsible for choosing or creating the curriculum that the students will use.
There are plenty of all-in-one or specific course curriculums out there available for purchase, but they can be expensive. Plus, many homeschooling families want more scope and flexibility than is usually provided in a boxed curriculum.
Luckily, there are free resources easily available online. In this article, you'll learn about some of the best free resources for families with homeschooling teens so that you can make the best decisions for your teen.
Khan Academy
If you want the flexibility of being able to go up or down grade levels, choose from a wide range of courses, and tailor learning to your student's needs, but you also want as much of the learning as possible to be available on one site and easy to work with, Khan Academy has what you need.
Khan Academy offers a wide range of subjects for students of all ages and abilities. Is your high schooler just starting out with algebra I, or are they ready for precalculus? Or college calculus? All of these are available to choose from.
In addition to math, Khan Academy offers:
Science
Reading and language arts
Arts and humanities
Economics
Computing
Life skills
Test prep
The Khan Academy works so well for homeschoolers because it allows them to go at their own pace and fill in the gaps as needed. Is your teen ahead in math but behind in science? They'll have the flexibility to take an advanced math course while catching up in the science classes.
Does your teen work slower or faster than the average student? They can take these courses at their own pace, so they can finish as quickly or slowly as necessary without having to worry that they're early or late; they can just move on to the next stage when they finish with the last one.
And supplemental course offerings like SAT prep or personal finance can help your child get ready for both college and their lives outside of academics. All of the content on Khan Academy can be accessed for free, and it's easy for parents to monitor the progress of their students.
TED-Ed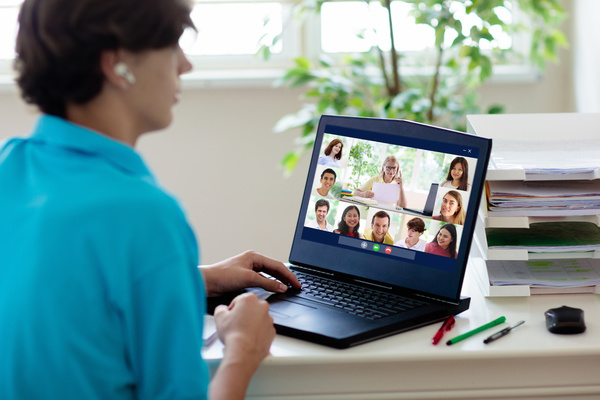 "You should watch this TED Talk!" "Share this TED talk with your kids!" You've probably heard this from time to time. And there are, in fact, plenty of TED Talks out there with great messages and inspirational points that young people can benefit from. But what if watching a TED talk inspires your teen to dig deeper into a topic?
Enter TED-Ed. You'll have the opportunity to look through all kinds of TED talks and TED-Ed animations as well as other video lessons that will be appealing to visual learners. But that's not the end of it.
The program allows you to add discussion topics, interactive questions, and other lessons to the videos and track your teen's interaction with them. You can also use the program to teach your teen how to make their own TED-style talks and share their biggest and boldest ideas with the rest of the world.
Like the TED Talks themselves, TED-Ed is easily accessible and free of charge. If you're looking for something beyond the ordinary school lesson, something that will inspire your child and get them fired up, this is the place to find it and make a lesson plan around it.
Coursera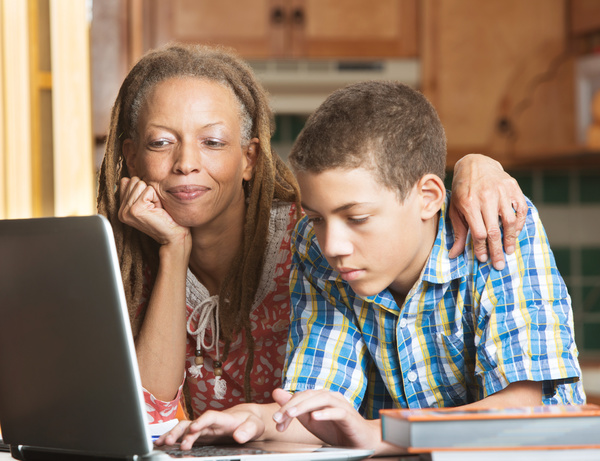 You may have heard of Coursera. Founded in 2012, it was one of the earlier sites offering massive open online courses (MOOCs) college-level courses in many subject areas. These days, Coursera works with other organizations besides colleges, so you'll find a wider variety of areas of interest.
At first glance, Coursera might not seem like the first choice for high school students. But if your student is advanced in one or several subjects, they might find taking a Coursera course for that subject more interesting and challenging than a course aimed at high school students.
Coursera can also come in handy for students who have elective interests they may not find in their high schools. Would your teen enjoy learning about Astrobiology and the Search for Extraterrestrial Life? How about Food Sustainability, Mindful Eating, and Healthy Cooking? Or maybe the Psychology of Popularity? You'll find them all at Coursera.
Most Coursera courses are free to audit. Students can watch the course videos, read passages that are included or free readings linked in the course work, and take automatically graded tests and quizzes. For classes operating in real time, there are also communities that students can join to discuss the material with other students in the class.
Students can also choose to pay a small fee to take a certified version of the course that comes with a certificate of completion at the end, and professors may also recommend certain materials that cost money (but are not necessary to audit the course.)
A Final Word
It's not only possible but easy for you to give your teen a rich, challenging, and enriching homeschooling experience with free resources. And a tool like WebWatcher can help you make sure that your teen stays on track and uses the opportunities you choose with them wisely.
WebWatcher Has Your Back
At WebWatcher, we want to help you guide your kids toward better digital decisions. The internet is a rich resource for educational content, wholesome entertainment, and family fun, and we'll help you find them. But we also know that unhealthy content and too much screen time can be harmful to kids.
Our goal is to help families find the digital sweet spot — the right balance of screen time and time spent doing other healthy activities, like exploring the outdoors. We offer parental monitoring software to help families find that balance because we know that busy parents can often use a helping hand.
To learn more about what WebWatcher can do for your family, follow our blog, or get our free trial.